S S Casserole Hot pot Super Max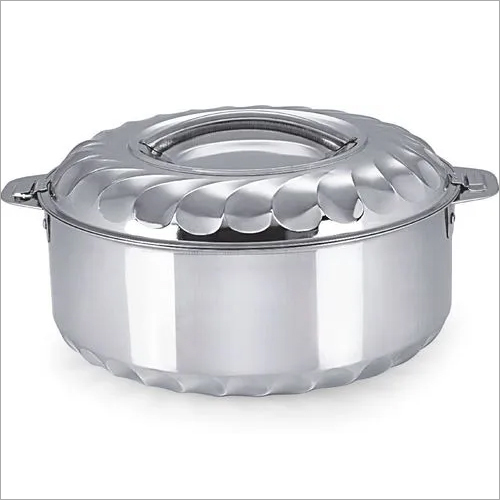 S S Casserole Hot pot Super Max
Product Description
Super Max S.S. Hot pot (Casserole)
With the support of our highly experienced and skilled workforce, we are renowned as one of the well equipped manufacturers & exporters of Super Max S.S. Hot pot. Known for its light weight, long life and durability features, this hot pot is high in demand across the market. Our offered Super Max S.S. Hot pot is broadly used for domestic as well as commercial for keeping cuisines hot for long period of time.

Available in Individual 500,1000,1500,2500,3500,5000,7500,10000
Also available in Set Viz.
1000/1500/2500,
2500/3500/5000,
5000/7500/10000